by beatlepete
8th May 1961 – the date of my birth.
What were The Beatles doing on this day in history?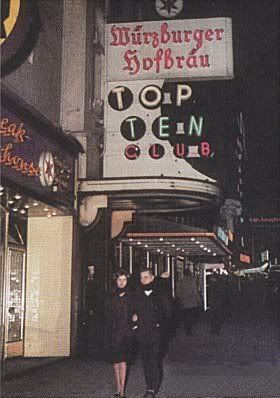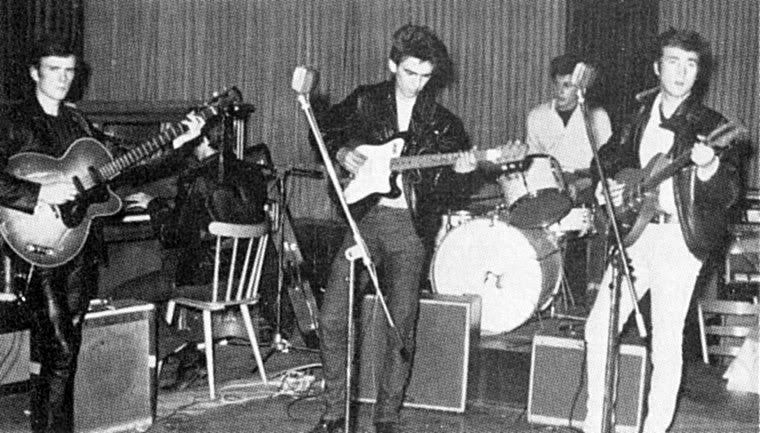 On 8th May 1961, The Beatles were part way through a 92 night residency at The Top Ten Club, owned by Peter Eckhorn, at 136 Reeperbahn, Hamburg on their second trip to Germany. Playing for approximately 500 hours on stage during these three months, the group changed into a professional playing outfit that would achieve higher heights than even they had dreamed of, as it is considered that this period in The Beatles history is when their musical versatility improved dramatically.
See this site for an excellent look at The Beatles at The Top Ten Club.
Sadly, no audio or visual recordings exist from their time at The Top Ten Club, but if a recording did exist it would surely contain at least the following:
What'd I Say?
Boys (Pete Best on Vocals)
Will You Love Me Tomorrow?
C'mon Everybody
20 Flight Rock
Hallelujah, I Love Her So
Mailman, Bring Me no More Blues
Red Sails in the Sunset
Crying, Waiting, Hoping
Over the Rainbow
Mean Woman Blues
Lucille
Hey, Good Lookin
Blue Moon of Kentucky
Corrine Corrina

Plus many others...

During their residency at The Top Ten Club, Stuart Sutcliffe (who had left the group to remain in Germany in February 1961) and Astrid Kirchherr attended most nights, with Astrid taking many pictures of the group. Stuart also adopted his new hair style, which would be later adopted by all (except Pete) as the Beatle Cut.

Tony Sheridan would occasionally join them on stage at The Top ten Club, leading to the Polydor recording sessions, with The Beatles signing a contract on the 12th May 1961.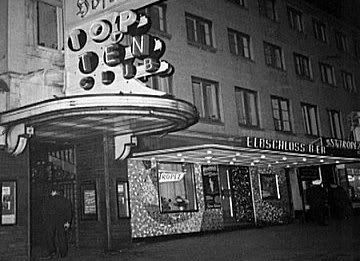 Then...and now